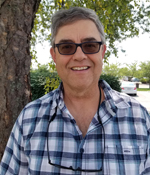 Name: Rick Doyel
Years teaching Driver's Education: 40+ years
Years with our company: 7 years
Location: Carmel
Rick has taught driver's education for over forty years. Thirty-three of those years were teaching in a high school setting and the last 7 here at AA Indiana Driving School. He and his wife are from Terre Haute, Indiana and had their teaching careers in Vincennes where Rick was a fifth-grade teacher for 35 years and His wife, Jenny, was an art teacher and later a high school guidance counselor. They have two grown sons who live in the Carmel area and 3 beautiful grandchildren. Ricks says he has always enjoyed teaching and that is why he finds working at AA Indiana Driving School so rewarding. He gets to meet hundreds of awesome students every year who are eager to learn how to be safe, law abiding, and courteous drivers. Rick states "If I can be a part of that learning process whether to a small or large degree then I am pleased and proud to provide my knowledge and expertise." We are truly blessed to have him as part of our team at AA Indiana Driving School. He has such a positive attitude every day. He is funny and witty and makes the students and staff laugh. It is always a pleasure to see him interact with each student one-on-one. Whether he is calming their nerves or giving them positive feedback or constructive criticism, they are grateful for it.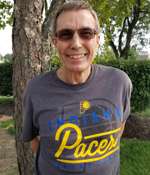 Name: Kent Dickey
Years teaching driver's education: 10 years
Years with our company: 7 years
Location: Carmel
Kent received a B.S degree in Industrial Arts and an M.S. in Special Education from Ball State University. He later received his driver's education certificate from Indiana State University in 2009. Kent spent 23 years his teaching career working as a Special Education Teacher with Indianapolis Public Schools (IPS). He also coached baseball for 15 years and was involved with Fellowship of Christian Athletes. In his free time, he enjoys lifting weights and taking walks with his wife Carol. He also teaches Sunday School at the Noblesville Nazarene Church. We truly feel so lucky to have Kent working for our company. He is so kind and patient with each of the students he teaches. You can tell he really enjoys what he does and is good at it. With his degree and career in special education he also works very well with our students the may have some learning disabilities or special challenges.
---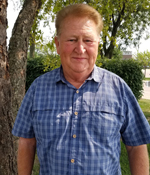 Name: Mike Ward
Years teaching driving's education: 44 years
Years with our company: 10 years
Location: Carmel, Tipton
Mike received his Bachelor of Science degree in Technical and Physical Education and later a Master of Arts in Education both from Ball State University. He would go on to teach at Taylor High School in Kokomo, Indiana for 38 years. He was also the Assistant football Coach for 26 years and Head Wrestling Coach for 33 years at Taylor High School. In 1996, Mike was inducted into the Indiana High School Wrestling Coaches Association Hall of Fame. In his free time, he likes gardening, playing golf and spending time with children and 4 grandchildren. Mike is a wonderful asset to our company. His previous experience as a successful coach and mentor, is evident in his passion to teach and reinforce the skills necessary to be successful and safe drivers.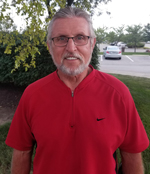 Name: Joe Slabinski
Years teaching driver's education: 20 years
Years with our company: 15 years
Location: Carmel
Joe is originally from North Eastern Pennsylvania where he received a bachelor's & master's degree in health and physical education, from East Stroudsburg University. He used his degrees to teach at Indianapolis Public Schools for over 22 years. Joe is also a veteran of the US Air Force. He proudly served his country from 1966-1970 and was stationed and deployed to Vietnam and Thailand. He has 3 daughters and 4 grandchildren. We feel truly blessed to have Joe here at AA Indiana Driving School. He has such amazing positive energy every day. He comes in with a smile and leave with a smile. Joe states his best advice to simplify safe driving; "pay attention to the road ahead, keep 2 to 3 seconds following distance, drive to the conditions (weather) of the roadway and give yourself plenty of time to get to your destination."
---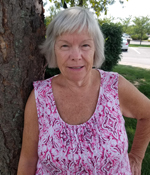 Name: Kathy Martin
Years teaching driver's education: 24+ years
Years with our company: 24+ Years
Location: Carmel, Tipton
Kathy has an M.S. degree in education and special education. Kathy has worked as a special education teacher at Indianapolis Public Schools (IPS), Perry Township, and at Montessori in Illinois. She also served in the Navy from 1983-1986 and was stationed at Pearl Harbor. Outside of work, Kathy's hobbies consist of photography, volunteering at the Humane Society and she is an advocate for foster care. Regarding driver's education, her best advice is to "practice, practice, practice with your parent." Kathy has been with our company for over 24 years and we are so grateful to have her. She works diligently to make sure each student develops the skills to be a safe driver. With her background in special educations she can work with those individuals who may have some special needs. She states that after 24 years of teaching teenagers how to drive she "still has nerves of steel."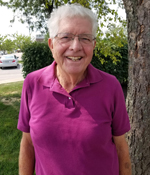 Name: Larry Little
Years teaching driver's education: 54 years
Years with our company: 21 years
Location: Carmel
Larry received his B.S. degree in from Purdue in 1961 and later his M.S. degree from Indiana University in 1969. He taught Biology, Physical Science, Physical Education and coached for over 36 years before retiring a devoting his time to driver's education. Larry lives in Florida most of the year and returns home to Indiana in the summer. He continues to teach students to drive during our busy summer season and we are very lucky to have him. He is patient with the students and his extensive years of teaching has made him invaluable. In his free time, he enjoys spending time with his wife Carol who he has been married to for over 58 years but says he is "still in training." He also enjoys working in the garden and playing golf.
---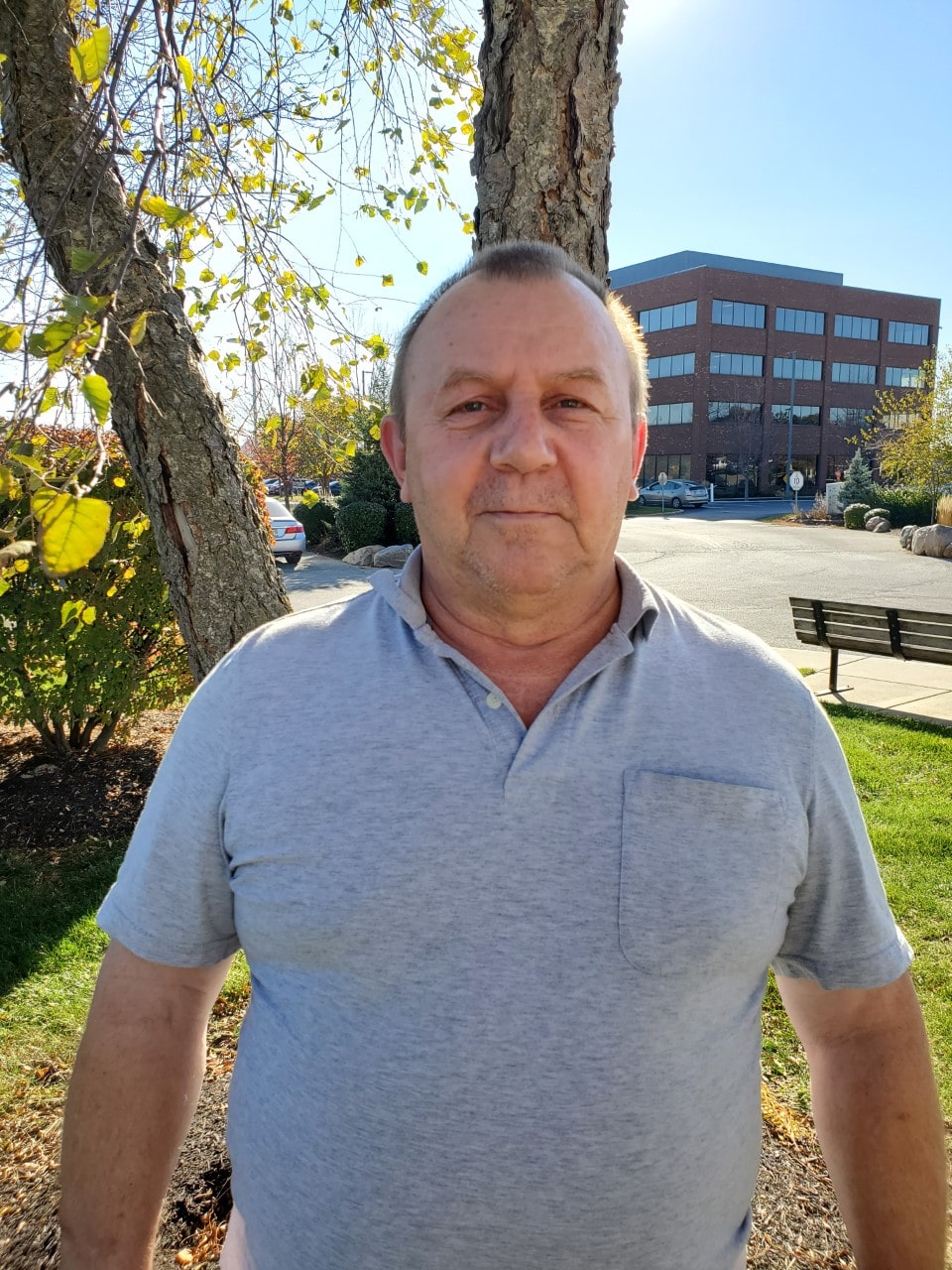 Name: Brent Neeley
Years teaching driver's education: 1 year
Years with our company: 1 year
Location: Carmel
Brent was enlisted in the Army for 3 years in Air Defense Artillery, when he was only 16 years old. He was sent to Ft. Bliss Tx for basic training and Advanced Individual Training (AIT) while there he turned 17 years old. Afterward, he was transferred Korea close to the Demilitarized zone and spent 1 year there and finally transferred to Ft. Hood Tx. While in the military, he was trained to drive many different types of military equipment, such as Jeeps, Gamma Goats, Armored Personnel Carriers, Tanks, Troop Transport trucks and many more. After the military, he received his CDL license and drove semi-trucks around the eastern part of the country, from Morton Il. to Chicago Il., Pennsylvania to Florida, Kentucky, & back to Morton Il. Weekly.
Then he started working as a maintenance supervisor at many different locations. He was then hired by a property management company, doing maintenance on homes, apartments, and businesses. It was there he was noticed by a major contractor and hired to work on newly built homes & Condos. In 2000, he started his own small contractor maintenance company and after 20 years in business, he retired.
After living in central Illinois most of his life, Brent, his wife Julie, and their son Adam moved to Fishers In. There he began helping his son with his education and virtual learning. Brent enjoys bicycling, golfing with his buddies and taking walks with his family. He also enjoys playing Xbox with his son. He really listening to most all kinds of music and watching movies.
Brent was getting a little antsy with his retirement. So, when his good friend Mike Hayden told him about how much he enjoyed being a driver education instructor at AA Indiana Driving School, Brent jumped at the opportunity and we are so glad he did. We enjoy having Brent as an instructor. He is patient, kind, punctual and will go above and beyond the call of duty.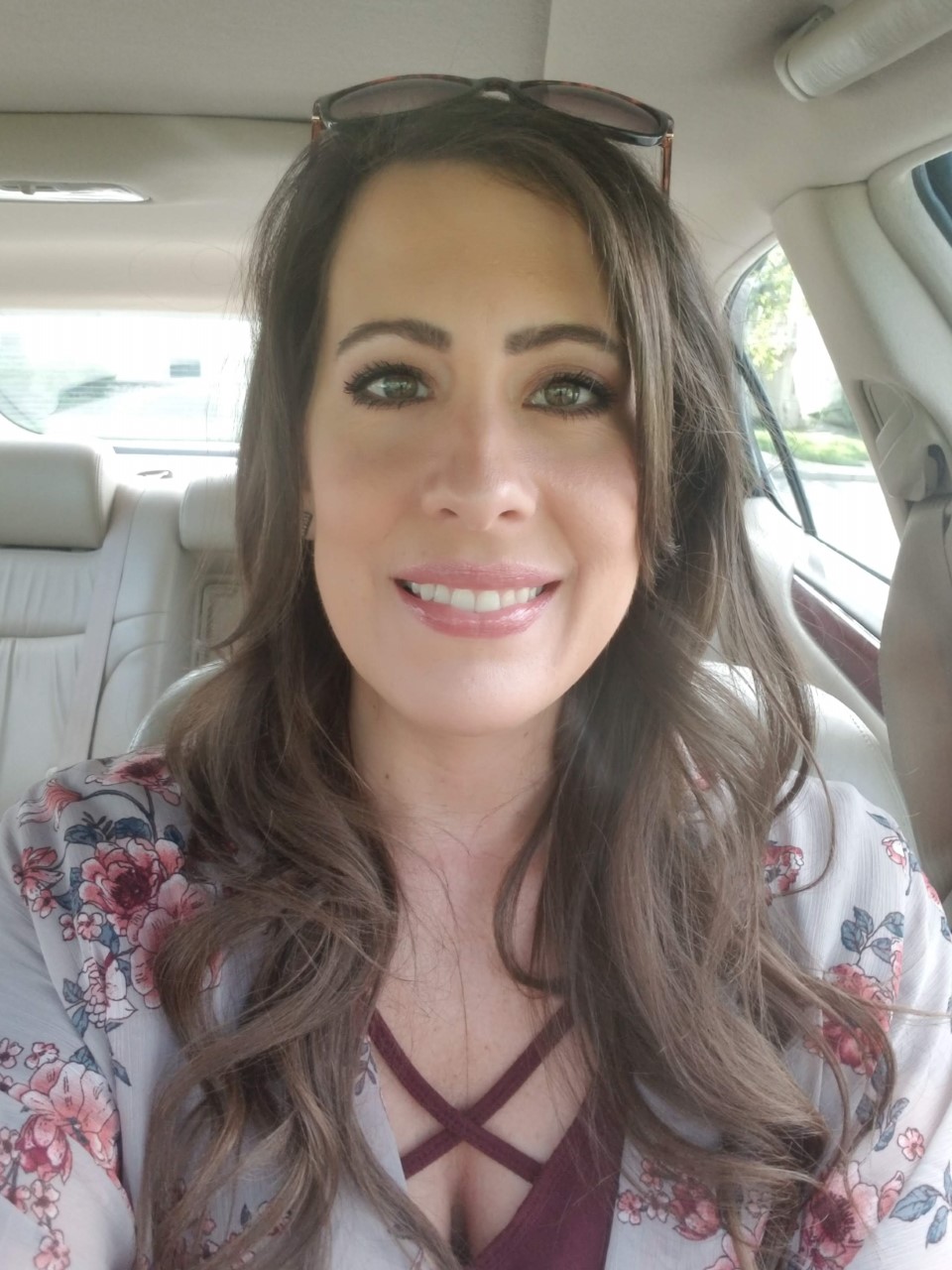 Name: Tina Nicolazzi
Years teaching driver's education: 1+ years
Years with our company: 3+ years
Location: Carmel
Tina has only worked as a driver education instructor for a couple years, but her history with driver education and AA Indiana Driving School goes back her entire life. Tina's father, Libero 'Nic' Nicolazzi, took over AA Indiana Driving School Inc. from the original owner back in 1987. It has remained in her family ever since. After her father's passing, her mother and father's business partner ran the company while Tina pursued other endeavors in life, which included a career as a medical massage therapist and an EMT. During this time, she finished her associate's degree in business administration at Ivy Tech Community College in Indianapolis, IN. She has been married for over 10 years and has three beautiful children. In 2018 she was ready to go back to school to finish her bachelor's degree when her mother's business partner decided to retire. Knowing that her mother would need help, she felt this was her time to finally get involved in the family business she had been around her entire life. She received her driver education instructor certification from Indiana State in the summer of 2019. She is now the president of AA Indiana Driving School Inc and truly enjoys what she is doing. She enjoys the business aspect but loves to teach the students. Tina states, "I know that my father would be proud. This company was my dad's legacy and it is now my job to carry on that legacy. Maybe one day one of my kids will take it over from me. This is a family business and I plan to keep it that way." When asked what sets her apart as a teacher she stated, "I understand that every student learns a little differently, I am good at being able to tweak my teaching style to fit the needs of each student, especially those who may have learning disabilities." When Tina first came here, she influenced a lot of positive changes to the company. We look forward too many more years of her experience and influence.
---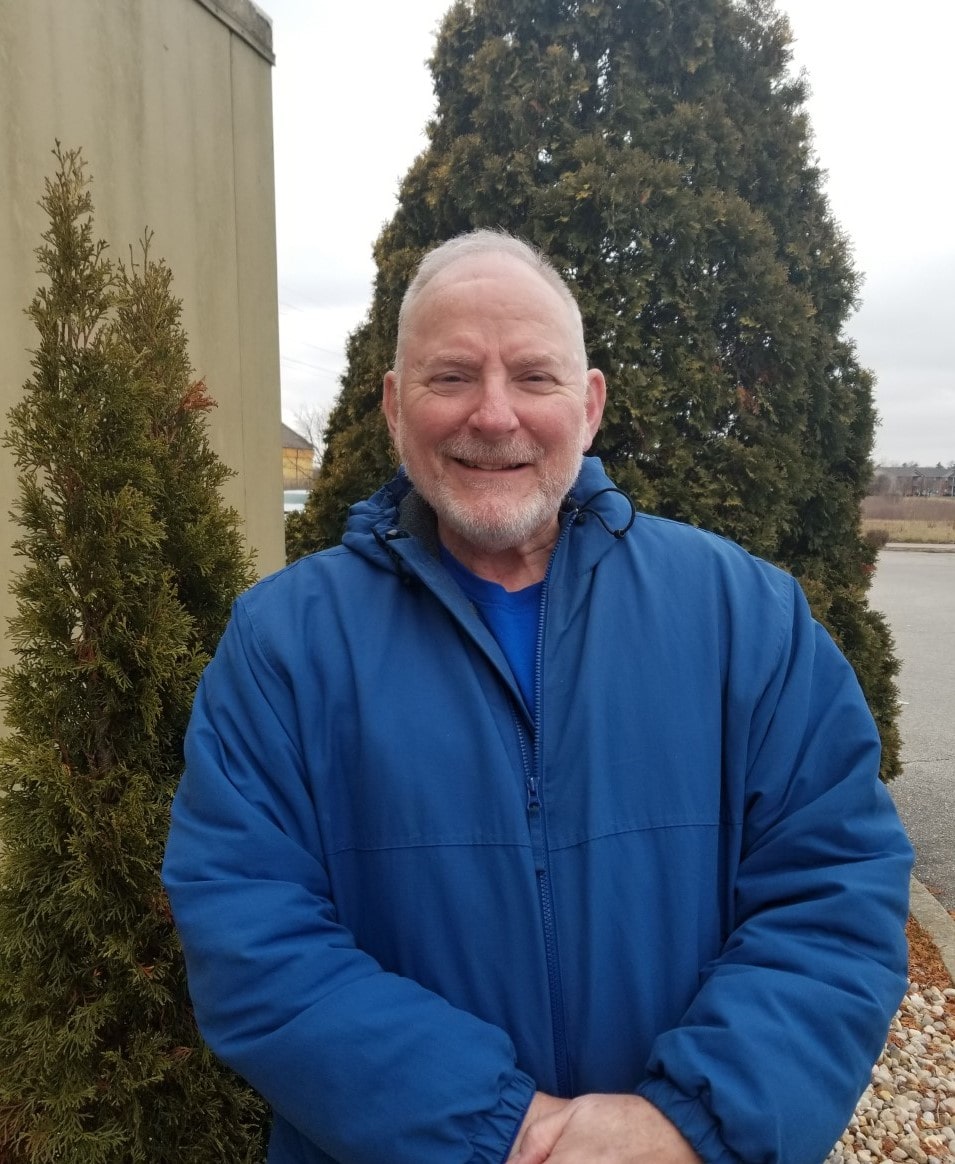 Name: Kim Hayden
Years teaching driver's education: 40+ years
Years with our company: 18+ years
Location: Greensburg
Kim has been teaching driver education since 1974. He started at Greensburg High School where he also taught history and physical education. He received his bachelor's degree in education from Ball State University, where he played football and ran track. He met his now wife of 48 years, Connie, while at Ball State. Connie was also a teacher who taught elementary and middle school language arts. Kim later completed his master's degree at Indiana University. Kim and his wife have two grown sons and five amazing grandchildren. In his spare time, he is an avid reader and loves to watch sports, especially baseball. Of course, spending time with his family is his favorite thing to do. He truly enjoys teaching. He is now retired from teaching; however, he still substitutes from time to time and of course still teaches driver education. Kim states "As a teacher, students didn't care how much I knew, until they realized how much I cared." You can tell by his patients and attentiveness own much he truly cares about each student. He has been with AA Indiana Driving School Inc. for 18+ years. We look forward to having him as part of our team for many more years to come.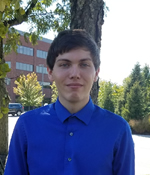 Name: Dylan Thompson
Years teaching driver's education: 3 year
Years with our company: 2 year
Location: Carmel
We are proud to introduce our newest and youngest instructor Dylan. He has been involved with driver education for about a year now. He primarily teaches driver education as a part-time job while attending college and is interested in working as a high school teacher in the future. Dylan served as a cadet teacher during his senior year of high school and has volunteered at the Youth Services Center in Columbus, IN. He has been with AA Indiana Driving School for about 6 months. Besides his passion for teaching and working with youth, he has two IT certifications and enjoys studying psychology, philosophy, and law. One of his favorite inspirational quotes comes from Robin Williams in Good Will Hunting: "You'll have bad times, but it'll always wake you up to the good stuff you weren't paying attention to." We are looking forward to many more years with Dylan here at our company.
---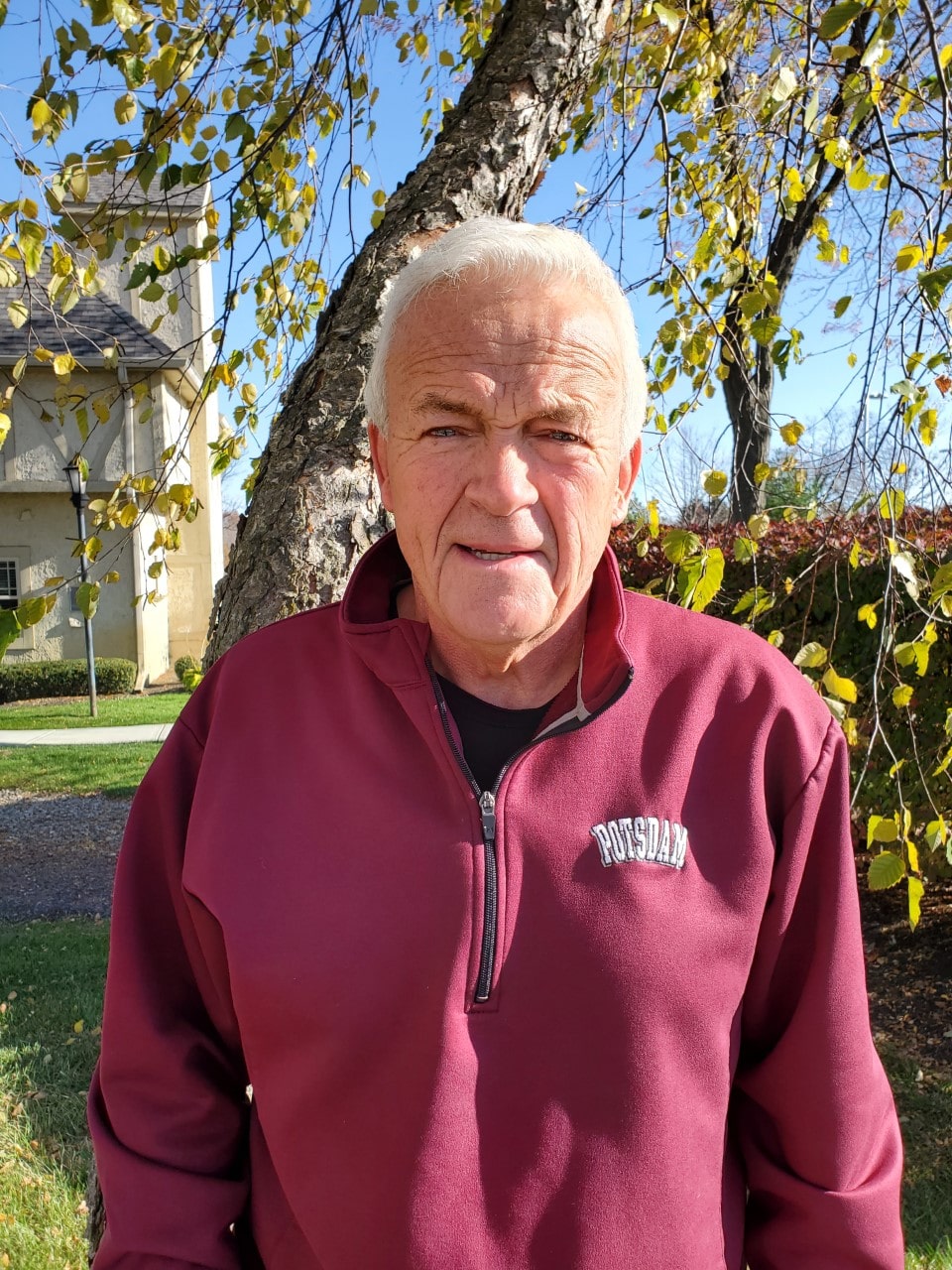 Name: Marty Rockwood
Years teaching driver's education: 1 year
Years with our company: 1 year
Location: Carmel
Marty graduated from the State University of New York (SUNY) at Potsdam in 1974 with a BA Degree in Environmental Science. Marty was born in Syracuse, New York and lived there most of his life until he moved to Indianapolis in 1991. He worked for FedEx Services starting in 1976 working in operations, sales, marketing, and various manager roles on the corporate and global level until he retired in 2018. Marty has been married for 45 years to his wife Denise. They have 3 children and 10 grandchildren. In his free time, he enjoys spending time with his family, traveling, and gardening. He even put his Environmental Science degree and love for gardening, to help others in need. He helped start a non-profit called Watch Us Farm. It is a program that helps children and adults with special needs meet their full potential. They learn how to grow fresh food, care for animals, weave and prepare preassembled kits for manufacturing companies. It teaches them much needed vocational skills and even provides them with paying jobs. It brings purpose and pride to the participants and volunteers alike.
Marty is one of the most kind, patient, organized, and dependable individuals and it shows in every aspect of his life. We asked Marty why he chose to become a driver education instructor; he said he wanted the opportunity to meet new people, be productive and to coach others. Marty's quote in regards to his success in life is "It takes absolutely no talent to be positive, have a good attitude, have a good work ethic, be passionate, be on time, be prepared, go the extra mile, be coachable, or be grateful; but talent is useless without these."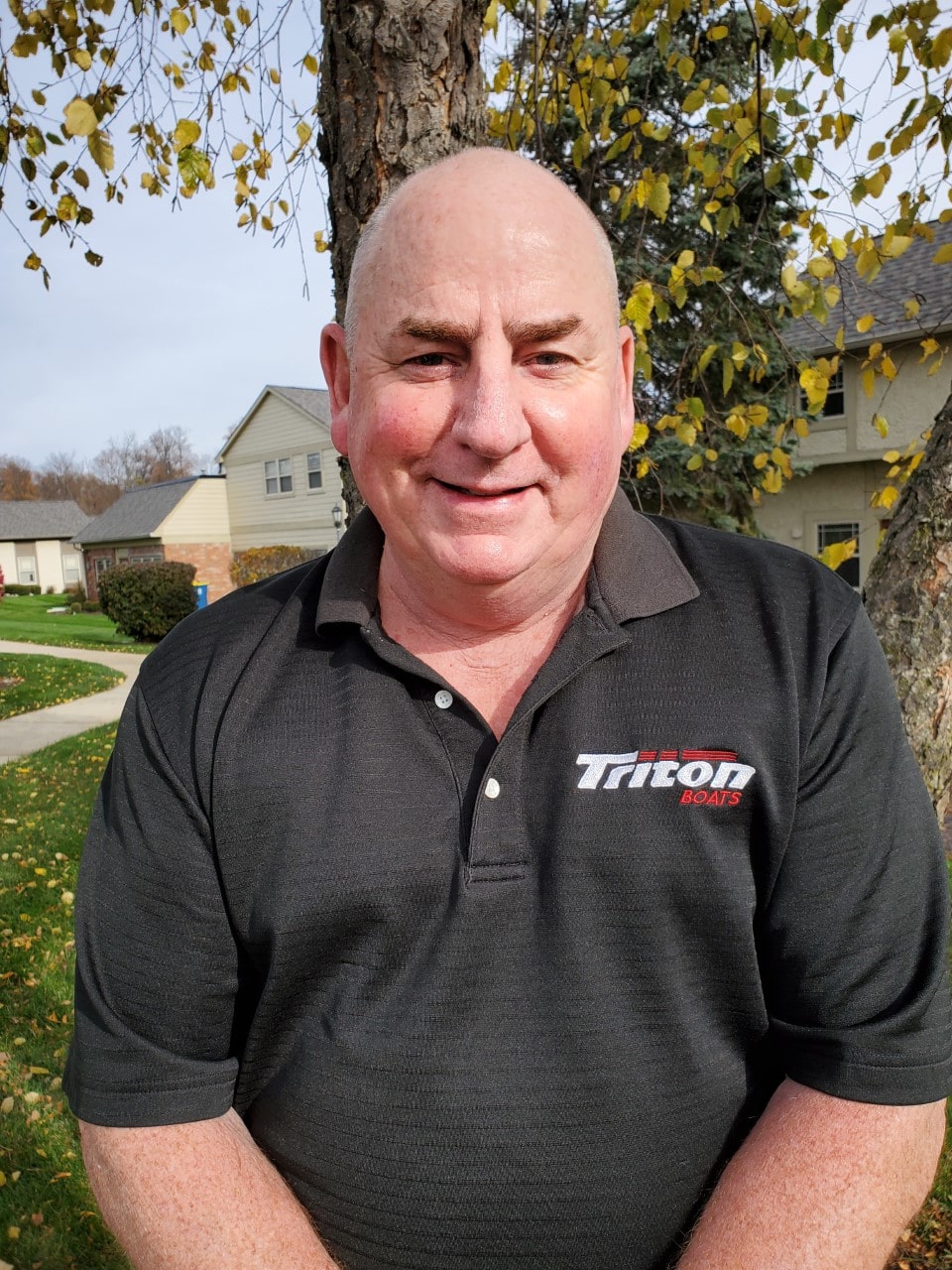 Name: Mike Hayden
Years teaching driver's education: 1 year
Years with our company: 1 year
Location: New Palestine, Carmel
Mike was born and has lived all his life in Indiana, mostly in the Plymouth area, except for two years he spent in Morton, Illinois. He received his BS degree from Ball State University 1974, where he also received his certification in Driver Education. Upon graduation, he taught 3 years in the Carmel Clay School system as a Physical Education and Health Teacher. He also coached football, basketball, and wrestling. In the summer, he was a Driver education instructor for the Carmel School System. After teaching for three years he moved on to a career in Property/Leasing Management. Mike retired in 2010 and just recently became part of the AA Indiana Driving School team. However, his brother Kim Hayden has been an instructor with our company for over 18 years. Mike is so kind, funny, and patient with every student he teaches.
Mike is married to a lovely Chinese woman, Minghui Qi. They have three grown children and 3 Grandchildren. Mike loves Bass Fishing and sports (particularly watching football). He is an avid animal lover (especially dogs), enjoys family get-togethers and watching their grandchildren in their many activities. Mike believes "you should live every day like it will be your last because one of these days you will be right." We feel so blessed to have Mike as one of the newest members of our team and look forward to many more years to come.